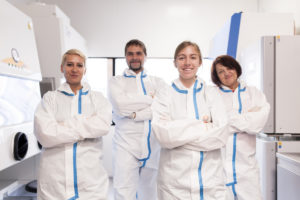 The Malopolska Centre of Biotechnology
The purpose of the Malopolska Centre of Biotechnology is to create a platform for communications between scientists and entrepreneurs. The MCB responds to the increasing needs for specialized institutions involved in the studies of life sciences. It provides connections between existing university structures, the society and the commercial sector. Therefore, we are always willing to cooperate with other science institutions by participating and contributing to their various projects within the field of life sciences, as well as providing our commercial services at a high level. The Malopolska Centre of Biotechnology (MCB) is a project funded by the European Union under the Innovative Economy Operational Programme.
BSL3+ laboratory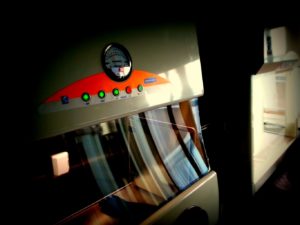 In Malopolska Centre of Biotechnology BSL3+ laboratory is located. The laboratory has a system of hermetic walls that permits pressure maintenance, a doubled HEPA H14 filters and a modern ventilation systems which all provide full protection. All staff members perform their work in safety suits that are equipped with personal filtration systems. The laboratory allows for handling of highly contagious viral and bacterial pathogens that require a Class 3 biological safety facility. We use it to work on joined research programs and commercial projects requiring such a facility, or to allow access to laboratory space for interested groups.
ABSL3+ animal facility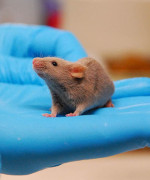 Class 3 biological safety animal facility (ABSL3) was also established at the Malopolska Centre of Biotechnology. The facility is protected similarly to the BSL3 laboratory, and holds up to 3,000 mice. Animals are maintained in individually ventilated cages, which ensure personnel safety as well as prevention of possible transmission of pathogens between animals. The animal facility consists of three laboratories: animal husbandry, an animal procedure room and the research laboratory. The unit is equipped with safety systems (such as sterilization chambers), animal care systems including fodder storage, cage cleaning systems and automatic water supply. The premises are suitable for fumigation, which allows for proper operating conditions for individual research teams. The ABSL3 facility provides support for scientific projects on the pathogenesis of infectious diseases, and we are always interested in working with research groups and commercial entities. Any interested parties are welcome!
Contact
prof. dr hab. Krzysztof Pyrć (Head)
e-mail: k.a.pyrc@uj.edu.pl
Malopolska Centre of Biotechnology
Jagiellonian University in Kraków
7a Gronostajowa Str
30-387 Kraków, Poland
Phone: (+48) 692 696 863