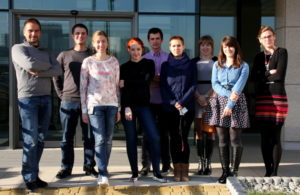 This is the website of the Krzysztof Pyrc's virology group at the Jagiellonian University in Krakow, Poland. We are working at two Jagiellonian University faculties:
Laboratory of Virology, headed by Krzysztof Pyrc (Malopolska Centre of Biotechnology);
Department of Microbiology headed by prof. dr Jan Potempa (Faculty of Biochemistry, Biophysics and Biotechnology).
Our group is dedicated to the fundamental research in virology. Our research currently focuses on the interaction between viruses infecting the respiratory tract and human flaviviruses.