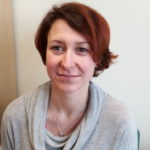 Katarzyna Gula M.Sc.
Specialist
ABSL3 Animal Facility MCB
E-mail: Katarzyna.Gula [AT] uj.edu.pl
Field of expertise
Experiment design.
Animal studies and handling.
GMM & GMO management.
GLP certification.
Education & Experience
Show More
Szczepanski A, Owczarek K, Bzowska K, Gula K, Drebot I, Ochman M, Maksym B, Rajfur Z, Mitchell JA, Pyrc K. (2019) Canine Respiratory Coronavirus, Bovine Coronavirus and Human Coronavirus OC43: Receptors and attachment factors. Viruses. in press.